In this article, we will examine the numerous advantages orbital welding technology has over manual welding. Orbital welding machines can work faster, achieve higher weld quality, reduce errors and rework, improve worker safety, and lower overall operating costs. Join Swisstech Schreiner to learn about the benefits of orbital welding technology compared to manual welding through the following article.
The quality of orbital welds is higher than that of conventional welds
One of the biggest advantages of orbital welding technology is the ability to achieve much higher weld quality compared to manual welding methods. Manual welding is highly dependent on the individual welder's skill and introduces variables that can lead to defects and weaknesses in the weld.
The automated nature of orbital welding machines remove these human inconsistencies. Orbital welders use precision closed-loop controls to deliver the exactly required current, arc voltage, and travel speed to optimize the weld for the material and joint. This leads to incredibly consistent, high-quality welds that manual welding simply cannot match.
Orbital welding technology minimizes errors thanks to automation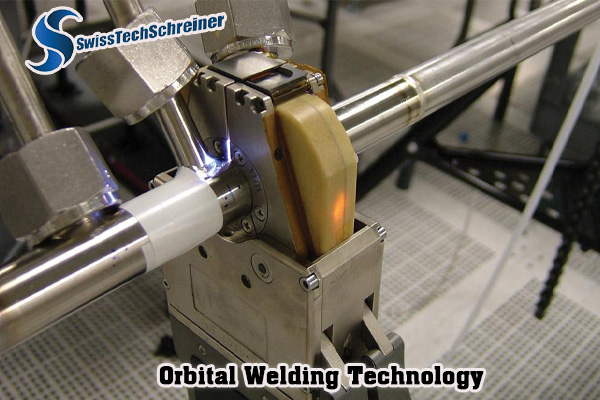 Manual welding leaves a lot of room for human error which can lead to costly rework, waste, and inconsistencies. The worker has to perfectly control the torch, travel speed, arc length, and maintain proper angles and positions along the full weld joint. This is very difficult to do consistently across hundreds or thousands of welds. Fatigue, wandering focus, or simple mistakes can easily lead to defects that weaken the weld.
Orbital welding technology essentially eliminates these errors and variations by using automated programming and controls. The orbital welding machine precisely tracks along the weld path and provides exactly the right amount of current and arc voltage at each point in the joint. This automated precision ensures each weld is completed correctly the first time, without any defects or weaknesses.
By minimizing errors and inconsistencies, orbital welding technology dramatically reduces the need for rework and scaffolding time. Parts come out right the first time, allowing faster production times and lower operating costs. The reliability and accuracy of automated orbital welding simply cannot be matched through manual processes. The built-in precision delivers superior weld consistency and quality.
User-friendly orbital welding design
While orbital welding technology utilizes advanced automation and programming, the best platforms are designed to be simple and intuitive for operators to use. The welding parameters can be optimized and stored for each specific application. This allows the operator to simply call up the ideal program and settings for a particular joint configuration and material. The orbital welder then automatically controls the process to execute these preprogrammed instructions. Operators don't need extensive training to manually control every welding variable.
The computer interface also displays real-time data and informs the operator if any issue arises during the automated weld. Some orbital platforms even allow for data logging and analysis using cloud-based apps. This user-friendly approach makes integration of orbital welding seamless for any manufacturer. Operators of any skill level can easily and safely control the automated platform. The technology handles the precision work behind the scenes while operators simply monitor and manage the high-level workflows. The operator-centered design philosophies behind many orbital welding machines lower barriers to adoption while still delivering all the benefits of automation.
=> See more articles on the same topic at:
=> Orbital welding technology applied to industrial pipeline construction
=> Orbital Welding technology - automatic welding machine service
=> Advantages and Disadvantages Of Orbital Welding Technology
Increase productivity and optimize production costs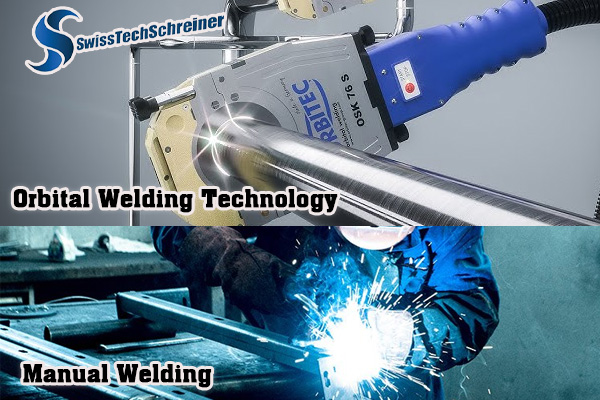 One of the biggest financial benefits of orbital welding technology is the ability to significantly increase productivity while lowering overall production costs. Because the process is highly automated, orbital welders can complete jobs much faster than manual welding. The programmed machines can run 24/7 with minimal supervision. This results in more welds being completed in less time.
Operators are freed up to work on other tasks instead of slowly completing weld after weld. Together, the faster process speed and reassigned labor hours drive substantial productivity increases. At the same time, the reliability of orbital welds minimizes rework that can eat into productivity gains with manual welding. The combined impact is greater throughput and output in less time.
This speed advantage translates into major cost savings as well. Faster production means lower labor hours per part. Less rework lowers material waste and energy consumption. Higher throughput from existing floorspace reduces capital costs. Together these benefits allow manufacturers to significantly optimize their production economics by leveraging the automation and efficiency of orbital welding. The savings in time and costs quickly offset the orbital equipment investment and provide remarkable long-term value.
Welding is a critical process in many industries, from aerospace and automotive to construction and manufacturing. While manual welding has been the traditional method for decades, new automated technologies like orbital welding are used more and more. Orbital welding machine utilizes an automated, computer-controlled system to perform precision welds in a fraction of the time it takes human welders. This increased efficiency and consistency is leading more and more companies to make the switch to orbital welding technology for their projects.
These benefits make the switch to orbital welding highly attractive for any business looking to streamline production, reduce waste, and maximize profits. While the upfront costs of purchasing an orbital welding machine can seem high, the long-term payoff makes it well worth the investment.

By the end of this article, readers will have a clear understanding of the major benefits orbital welding technology offers over traditional manual welding. The efficiency gains and immediate financial payback orbital welders provide make them a smart upgrade for any manufacturing operation. The advantages clearly show that the future of welding is in advanced automated technologies like orbital welding.


Swisstech Schreiner.
Add: ch 4153 reinach and hcm city vietnam
Hotline: (+84) 931 - 386 - 062
Phone: (+84) 931 - 386 - 062 +84931386062 ( zalo / viber / whatsapp )
Email: swiss.tech.schreiner@gmail.com
Other News