Orbital welding technology is used in advanced projects because this technology is capable of producing welds to the specifications required by the most demanding industries. In such projects, there are no errors or flaws that can be accepted because they might lead to system failures or compromise experimental results.
The innovation of the welding technology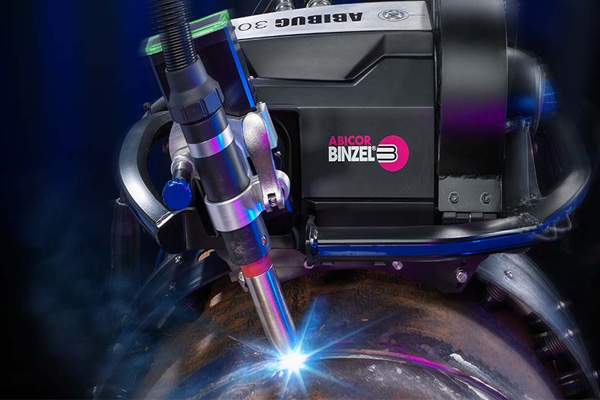 The first time that two pieces of iron were heated up and hammered until they came together is when welding was first invented. The first recognisable gas welding procedures were created in the late nineteenth century, and the art has since grown significantly. Arc welding rose to prominence in the 20th century and has been gradually improving ever since.
Today, high-quality welding machines now include innovative technology that embodies both advancements and ground-breaking innovations. Today's advancements in chemistry and metallurgy go hand in hand with automation and computerization. Due to this, welding operations may now meet demands for increased precision, enhanced weld hygiene, and increased welding output.
New technologies require cleaner and more precise welds in industries such as the food and beverage industry, pharmaceutical industry. That is the reason why orbital welding technology appears and has become more popular in the world.
Orbital welding technology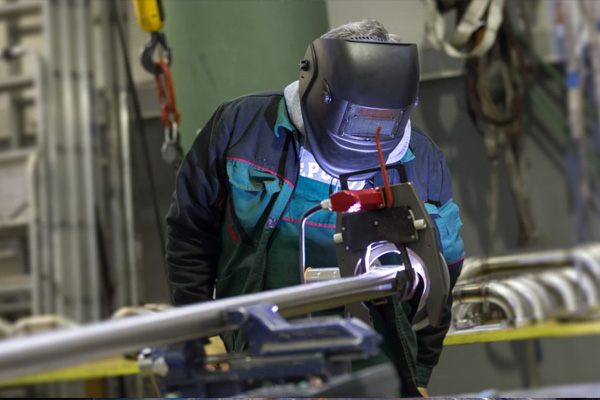 For connecting stainless steel pipes in industries which high-quality results are required, orbital welding tẹcnology is the method of choice.
The name of orbital welding technology comes from the circular motion a welding device makes around the workpiece.
Reasons to select Orbital Welding technology
Economic, technical, organizational, and other considerations may be more or less significant or may end up being the deciding factor in the decision to adopt automated or mechanized orbital welding technology. The orbital welding process has many advantages, making it suitable for industrial applications. The main benefits include.
Increased productivity compared to normal welding method
The automated or mechanized procedure results in enhanced productivity when compared to manual TIG welding. On-site complicated assembly jobs or repetitive work in the workshop, orbital welding technology equipment ensures that approved weld sequences are reliably repeated, hence time-consuming repair work will be reduced to a minimum.
Great weld quality that is constant
In general, mechanized equipment produces welds of higher quality than manual welding. The weld cycle can be repeated as often as required without variations and essentially without deviations and virtually without weld defects once a suitable weld program has been devised.
Operators' needed degrees of expertise
Welders with certifications are hard to come by and well paid. Nonetheless, professional technicians are able to use orbital welding equipment flawlessly and produce good results after receiving the necessary training. Using this device can cut down on personnel costs.
Environment
Even in extreme environmental circumstances, orbital welding technology can be executed . If the weld head is positioned correctly, it is possible to complete the weld from a safe distance even in situations with limited space or access, lack of visibility, presence of radiation. This is frequently assisted by a video transmission.
Authenticity - Quality Assurance
A modern orbital welding technology device is designed for real-time monitoring of the affecting weld parameters; a complete weld protocol can be generated and stored or printed out. If sophisticated data gathering devices are directly connected to a high-quality management system, automatic data transmission occurs without interfering with the welding process
Industries which apply the Orbital Welding Technology
Food and beverage industry

Pharmaceutical and Biotechnology industry

Manufacture of Semiconductor devices

Chemical industry,....
Safety considerations when using a orbital welding machine
Pipe Welding in industries requires the use of specialized tools, such as a orbital welding machine or orbital cutting machine and involves many safety considerations. When using an orbital welding machine , it is important to wear protective eyewear and PPE (Personal protective equipment) . Also, consider using appropriate shielding gasses for the welding machine.
The workpiece must be grounded before any welding operation can start. By taking these safety measures, you can ensure that the welding process goes smoothly and nobody is injured.
With many years of experience in the field of providing equipment such as orbital welding technology and stainless steel pipe processing and solutions for factories in the beverage industry, pharmaceutical factories, ... Swisstech Schreiner is confident to be a major contractor in Vietnam and the South Asia / Asia region.
Thanks to the investment in facilities, techniques and new technologies based on a set of international standards. In addition, the staff at Swisstech Schreiner are experienced and regularly receive intensive training to improve their skills.
With many years of operation in the field of mechanical engineering, we have designed, manufactured and supplied industrial products with high quality for large and small projects throughout Asia in general and Vietnam in particular. Swisstech Schreiner promises to bring customers top products and services.
Swisstech Schreiner.
Add: ch 4153 reinach and hcm city vietnam
Hotline: (+84) 931 - 386 - 062
Phone: (+84) 931 - 386 - 062 +84931386062 ( zalo / viber / whatsapp )
Email: swiss.tech.schreiner@gmail.com
Other News