In addition to providing pipe welding services with orbital welding technology for stainless steel pipeline systems for the beverage industry, pharmaceutical industry, chemical, shipbuilding, etc., Swisstech Schreiner also provides solutions and services in the field of shipbuilding and yachting.
Status of the shipbuilding industry in Vietnam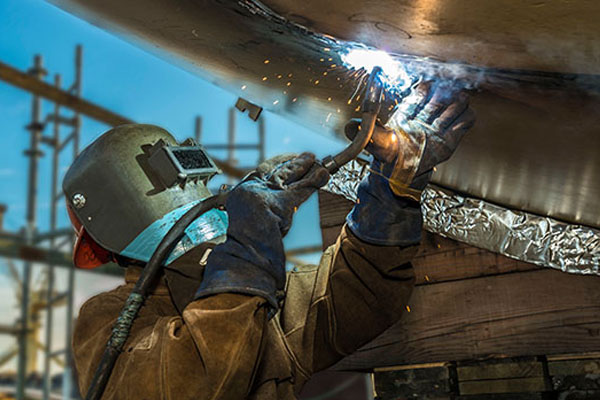 Thanks to its ability to weld high-purity welds, orbital welding technology with orbital welding machine has found its place in the manufacture of components for the semiconductor industry. Its application has extended to piping systems and equipment works for various industries such as food processing, pharmaceuticals, chemical engineering, automotive engineering, biotechnology, shipbuilding and aerospace.
In fact, Vietnam's shipbuilding industry has achieved a certain reputation; the problem is in the quality control mechanism. After many years of difficulties due to the "resonance" of the bankruptcy of Vinashin Group, up to now, Vietnam's shipbuilding industry is gradually recovering.
The government has also approved the policies of Vietnam's shipping development plan and Vietnam's shipbuilding industry development plan. By 2020, the shift to 2030 aims to help this industry develop.
Many businesses and experts say that opportunities for the shipbuilding industry are "very open" in the coming years. However, along with the government's policies, businesses are also trying to get ahead.
Vietnam has always been identified as a country in a favorable position to develop the shipbuilding industry thanks to its long coastline and an exclusive economic zone in the vast East Sea. Along with that, the demand for transportation has been gradually increasing in recent years, and as Vietnam is increasingly integrating widely, these are the opportunities and potentials for the shipbuilding and yachting industries to develop.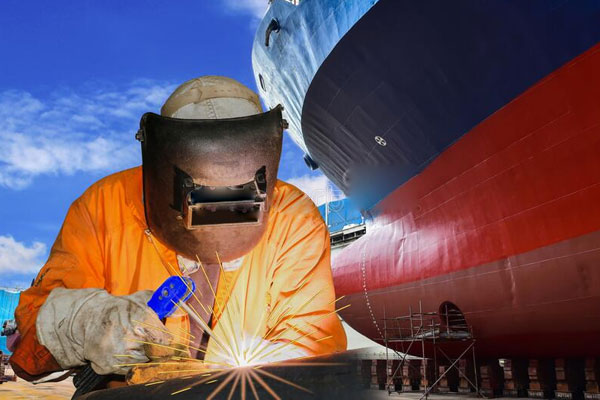 Orbital welding technology services at Swiss Tech Schreiner
Currently on the market, there are many places that can provide quality shipbuilding and yachting services at affordable prices, and our company, Swisstech Schreiner, is also one of the places that provides ship and yacht building services. In Vietnam, prestige and quality come first.
For a company to receive enthusiastic support from its customers, it must be a company with many years of experience. Along with the professionalism and the price offered in accordance with its customers. And our company, Swiss Tech, is proud to be a company with many years of experience and good employees, always bringing satisfaction to customers.
Currently at Swisstech Schreiner, we have many models as well as many different types of yachts for you to choose from. You can completely ask the design team to design a yacht according to your wishes and then have it built according to those wishes.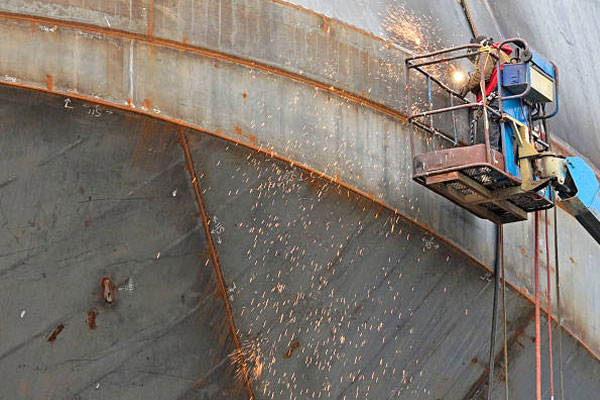 Depending on the needs of customers as well as the size and materials of yacht construction, such as steel, aluminum, or composite, we will offer different prices for each yacht but still ensure the price. Build yachts as affordable and customer-friendly as possible.
With many years of experience and a team of skilled workers, we guarantee to bring you yachts built with guaranteed quality at a reasonable price. Do not hesitate to contact us quickly to be able to own the yacht at the most reasonable price.
In addition, Swisstech Schreiner also specializes in providing maintenance services, construction, and installation of stainless steel pipes by orbital welding technology for the beverage industry and pharmaceutical industry (orbital pharmaceutical) that comply with standards and have the quality commitment to meet standards.
Swisstech Schreiner provides high quality imported orbital welding teachnology and installation solutions in factories and industries that require large quantities of welds and high quality welds.
=>> Read more : Overview and applications of orbital welding technology
If you still haven't found a reputable place for the above services in Vietnam, please come to our Swisstech Schreiner company. As one of the companies with many years of experience in the market, we will definitely bring you certain satisfaction.
Add: ch 4153 reinach and hcm city vietnam
Hotline: (+84) 931 - 386 - 062
Phone: (+84) 931 - 386 - 062 +84931386062 ( zalo / viber / whatsapp )
Email: swiss.tech.schreiner@gmail.com
Other News