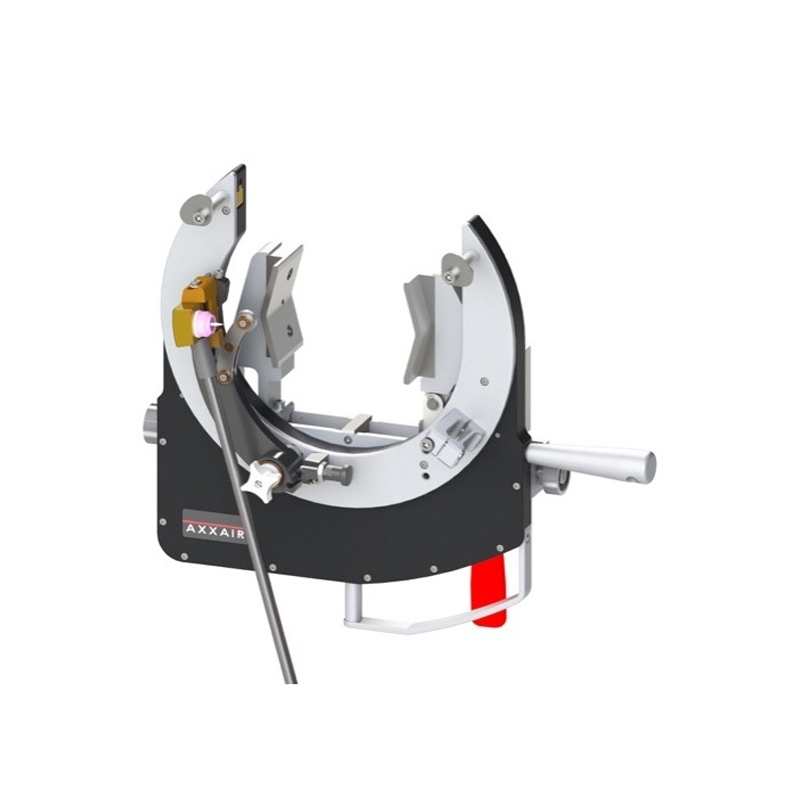 Orbitale Rohrsägen
open orbital welding gun with symmetrical clamping system. the machine allows a wide range of uses for the productduction of high quality weld seams even in very tight spaces.
simple operation: intuitive user interface and automatic parameter calculation mode integrated in the saxx power sources.
quality and reproductducibility of the welds to ensure high productductivity.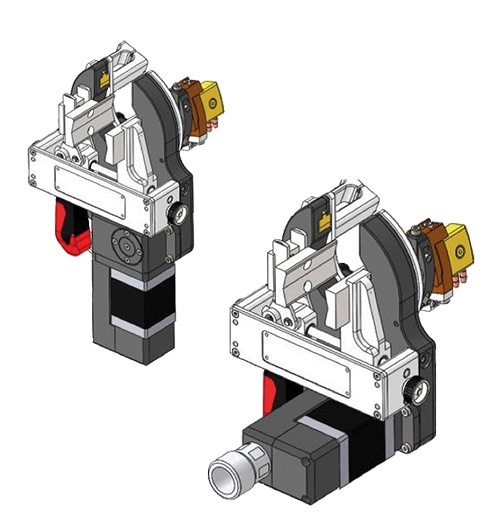 Straight motor or right angle motor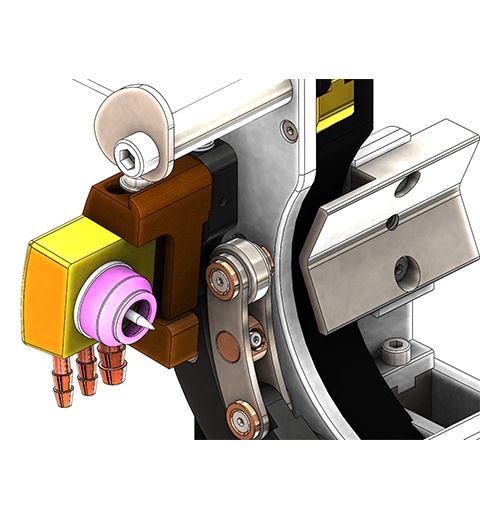 Mechanical profile guide with roller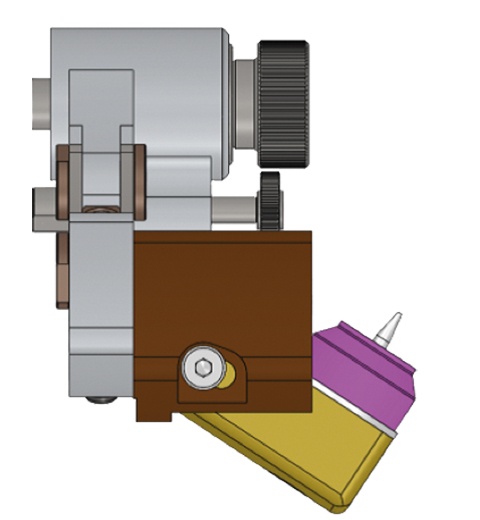 Setting the torch angle, welding flanges and short T-pieces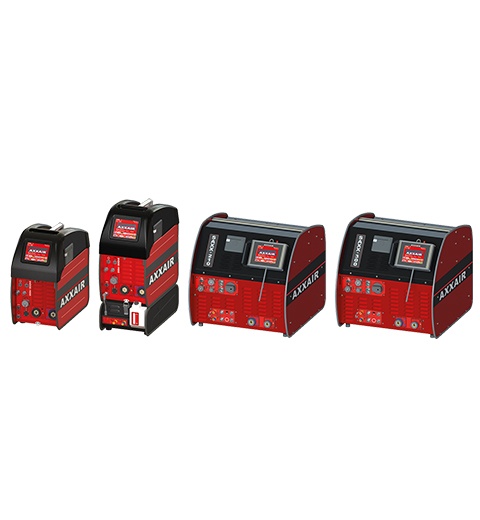 Compatible with the SAXX power sources
- Water-cooled welding torch
- Mechanical roller guide: ensuring the correct electrode spacing without pressure marks on the pipe
- Symmetrical quick clamping by lever
- Motor with rotary encoder: for starting the tungsten electrode in all angular positions and a large diameter range
- Axial adjustment of the electrode
- Little space around the pipe: 147 mm radius from the center of the pipe Weight: 8 kg (without cable)
- Two available motor positions
- Very compact design